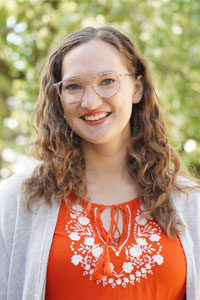 Clara grew up in Freeman, SD. She received a degree in English Education from the University of Sioux Falls.
She is married to husband, Billy. Clara's hobbies include baking, reading, and drinking tea.
When asked what her favorite activities are at Freeman Academy, she said, "I love all the music concerts; our students' hard work and dedication to put them together never ceases to amaze me."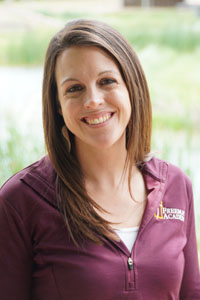 Amber grew up near Menno, SD and received degree in Elementary Education and Music from Northwestern College, Orange City, Iowa. She is currently working on her master's from Northwestern College.
Her family includes husband, Mark, and four children, Abigail, Hannah, Jordan, and Sarah. Amber enjoys playing piano and leading the children's music for church. She loves singing and playing for weddings as music is her favorite hobby. Her favorite Freeman Academy activity is the grades 4-6 Science Fair. "It is so much fun watching these students take ownership of their projects," she said.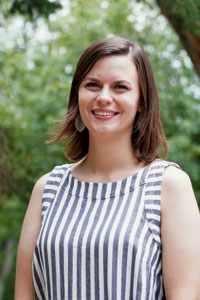 Lynelle grew up in Goshen, Indiana. She received her degree in Elementary Education from Goshen College and has minors in Spanish and TESOL. Her family includes husband, Josh, and two children, Gideon and Lena.
Lynelle loves experimenting with new recipes in the kitchen.
When asked her favorite Freeman Academy event, she said, "Schmeckfest is probably my favorite. It's hard to go wrong with good food, a good show, and lots of family and friends coming to visit!"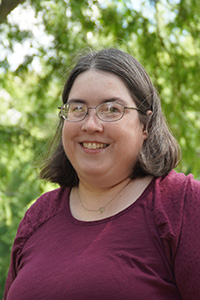 Sarah grew up in Farmington, MN outside of the Twin Cities. She has a B.A. in Psychology from North Central University in Minneapolis with a minor in Biblical Languages: Greek/Hebrew. She also earned a M.Div. in Theological Studies from Bethel Seminary in St. Paul. Then, Sarah went on to Marquette University earning an M.A. in Judaism and Christianity in Antiquity which was originally called Biblical Theology. Her interests include reading (biblical studies, theology, history, fiction or really anything with words). Sarah also enjoys camping trips in the mountains, photography, drawing or just watching bad disaster movies.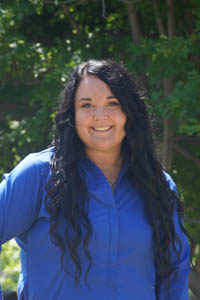 Tiffany is originally from Texas. She has been teaching fine arts in some capacity for the past 10 years. She began by teaching elementary music and art, moving on to middle school theatre arts, and finally high school theatre arts last year before moving to South Dakota over the summer. Tiffany has been actively involved in ministry for several years as the worship leader at a cowboy church in Stephenville, Texas. In her spare time, she enjoys spending time with family, going places with her two Australian Shepherds, messing with horses, and going to rodeo events. After 10 years in the public school system, Tiffany is looking forward to the opportunity to work with students in a Christ-centered setting.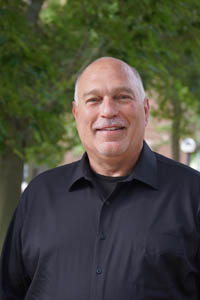 A native of Vermillion, SD, Dr. Rolf Olson has taught music at Northern State University, the University of South Dakota, Augustana University, and Arlington and Vermillion public schools. Choral conducting experience includes Arlington public schools, First Lutheran Church (Sioux Falls), and Dalesburg Lutheran Church. He is also an active trumpet player as a member of South Dakota Symphony Orchestra, South Dakota Brass Quintet, and has played professionally with the Carson & Barnes Circus Band, Gene Pitney, and Myron Floren. Dr. Olson is an active guest conductor, clinician, and adjudicator for numerous music contests and festivals in the Midwest. Awards received include the South Dakota Outstanding Bandmaster of the Year Award and the Distinguished Service Award from the SDHSAA. He is one of only two inductees into the Vermillion High School Fine Arts Hall of Fame. Dr. Olson earned degrees from Northern Colorado, University of South Dakota, and Augustana College. His family includes Dr. Anne Waltner and their triplet girls, Greta, Alice, and Lydia. He is excited to begin the journey at Freeman Academy in the Fall of 2022 along with the girls who will be in kindergarten. Dr. Olson enjoys sports, good food/drink, and traveling. He looks forward to continuing the tradition of excellence in music at Freeman Academy.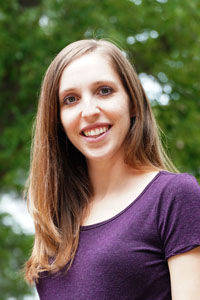 Kelsey grew up in Freeman, SD. She is a graduate of Freeman Academy and received degrees in History and English from Bethel College. She also received her master's degree in Education from the University of Sioux Falls.
Kelsey is married to Brett Pidde and enjoys singing with family or choirs in her spare time.
Her favorite Freeman Academy activity is Schmeckfest. "It is such a highlight. I enjoy the food, the show, and watching students interact with the community."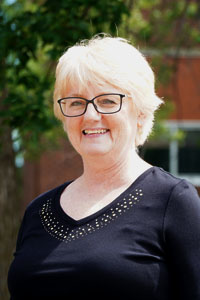 Donna Ries graduated from Bluffton College with a degree in music. Donna and her husband, Duane, have three grown daughters, Breanna, Brittney, and Brooklyn.
Donna is a member of Salem Mennonite Church in rural Freeman where she directs the chancel and handbell choirs and sings in the ladies' ensemble. She enjoys playing trumpet, traveling, collecting antiques, gardening, fishing and spending time with family.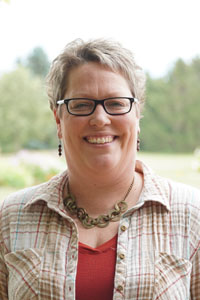 Karla grew up in Springfield, SD. She received her degree in Elementary Education from Northern State University with an Early Childhood/Kindergarten endorsement. She also has her master's in Classroom Teaching and Elementary Administration along with a middle school endorsement.
Her family includes, husband, Wade, and two sons, Tanner (and Katie), and Kade.
She enjoys camping and other outdoor activities with family. Musicals are her favorite events at Freeman Academy.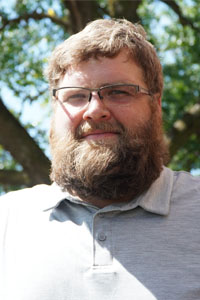 Nick grew up on a farm in rural Marion, and Freeman, South Dakota. He received a BS degree in elementary education and special education from Bethel College in North Newton, Kansas. His family includes wife Sonja, and son Olan. Nick has many hobbies including gardening, bread baking, fishing, photography, disc golf, general tinkering, and many more. Quilt Fest was for a long time one of his favorite Activities at Freeman Academy. It was an amazing and extremely underrated art show in a style of art that is disappearing. It featured quilting artists and their beautiful handmade ornate quilts.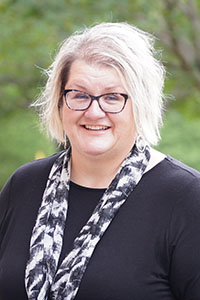 Carol grew up on a farm outside of Wagner, SD at the Stastny Corner. She received a B.S in Biology and a B.S. in Biology Education with minors in Chemistry and Physical Science Education from the University of South Dakota. Go Yotes! Carol enjoys spending time with family and friends. Her passions are things that allow her to be creative and the love of learning. She enjoys music, sports, baking, traveling, the outdoors and basking in God's creation. She appreciates working with the students and families at Freeman Academy and enjoys seeing students become engaged in learning.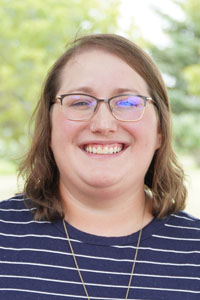 Chandra grew up on a farm between Menno and Freeman, SD. After graduating from Menno High School, she attended the University of South Dakota and earned her bachelor's degree in elementary and special education. She is married to JR and they have three daughters: Hadley, Malaina, and Rilynn. Like most millennials, Chandra enjoys side parts, reading, watching The Office, and visiting with friends and family.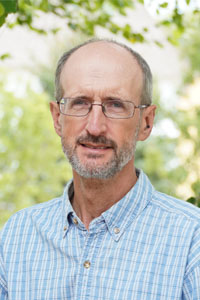 Craig grew up on a farm near Menno, SD. He received his degree in agriculture from Freeman Academy Junior College, and his degree in mathematics education from Tabor College.
His family includes, wife, Lois, and two daughters, Bethany, and Andrea. He enjoys leading worship music, farming, biking, hiking and photography in his spare time.
Craig enjoys coaching middle school volleyball most at Freeman Academy. He says, "they are such an energetic and fun-loving group to work with."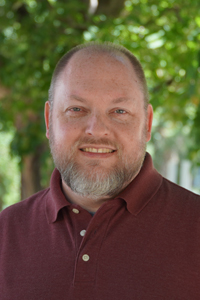 Brad (Braden) grew up in Wichita, Kansas, part of a family of educators. He earned a BA in Political Science/History from Wichita State, at which point he worked as a quality assurance manager for aviation-related companies in Wichita. Discerning a call to academics, he then completed a MA in Political Science from the University of Kansas. After reading Anabaptist theology and political thought, Brad shifted his focus to theology, earning a MA and PhD from Marquette University, with a focus on Theology and Society. He went on to teach courses at the college level in theology, ethics, and politics, as well as work in academic administration, non-profit program direction, and private consultancy. He is the author of Chosen Nation: Scripture, Theopolitics, and the Project of National Identity, as well as journal articles on Christian nationalism and biblical interpretation. Brad came to FA in 2017, teaching high school Bible and Social Studies, and serving as Assistant Head of School and then Academic Dean. He began as Head of School in July, 2022. Brad is married to Elizabeth, with whom he shares three children: Benjamin (FA '21), Madelyn, and Katelyn. He enjoys piano and arranging music, reading fiction and history, watching movies, playing strategy games, and conversation and laughter with friends. The Andersons are active at Salem Mennonite Church, southeast of Freeman.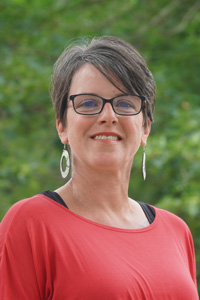 Sheila grew up on a farm in Henderson, NE and attended Bethel College in North Newton, KS where she earned a BA in Music Education. She is married to Nathan and they have two children, Kaitlyn and Connor. She enjoys camping with her family, reading, playing piano and organ at church (Salem-Zion Mennonite), and watching America's Got Talent. One of her favorite Freeman Academy events (there are so many it is hard to choose) is Opening Convocation. I enjoy seeing everyone come together, parents, students, family and friends, to start the new school year!
Morgan is a graduate of Bradley University in Peoria, IL with a Bachelor's degree in Music Business and Public Relations. Morgan kick started her career with an internship at Pearl Drums in Nashville, TN. This experience led her to become a non-profit marketing and fundraising professional. She has been a featured speaker at the Leading Age of Illinois Assisted Living Training Conference in Springfield, IL and the Leading Age Annual Convention in Chicago, IL. She is currently a member of the Association of Fundraising Professionals and is a board member for the South Dakota Mennonite Relief Sale. A talented vocalist, she has toured Europe as a student and alumni with Bradley University Choirs as well as performed with and been a featured soloist with several choirs in Central Illinois. Her family includes husband, Randall and two daughters, Vivienne and Wyndolyn. In her free time, Morgan enjoys drinking coffee, reading, singing, traveling, and spending time with family. Her favorite event at Freeman Academy is Yuletide.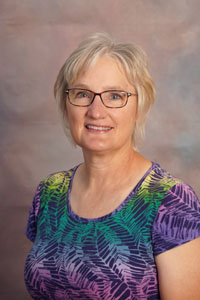 Suzanne grew up near Freeman, SD. She has a degree in Animal Science from South Dakota State University. (Go Jacks!) Her family includes husband, Todd, and four children, Andrew, Lillie (and Andre), Clara (and Billy), and Jada. Her hobbies include hiking and gardening. Her favorite activities at Freeman Academy include the Freeman Academy-Marion (FAM) Invitational Cross Country meet. She said, "Seeing our athletes race the walking paths with other teams in uniform through the prairie grass and lovely flowers of our Arboretum is soul filling."
Jason grew up near, and currently lives in, Menno, SD. He received his Bachelor's and Master's Degrees from South Dakota State University, where he studied Sports and Recreation Administration with emphases in Education and Management. He has experience working in education, housing, program planning and implementation, and administration. In his free time, he reads, listens to music, plays games (board and video), and spends time with his dog, Neo. Schmeckfest is his favorite Freeman Academy event, because he likes all the food, the atmosphere of excitement and wonder, and a show that can't be missed.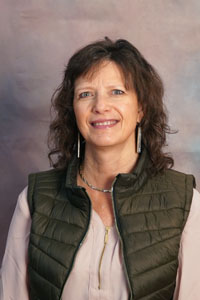 Karen Schultz graduated from Lake Area Technical Institute in Watertown, SD, with a computer technology/accounting degree. She followed her husband back home to the family farm located eight miles south of Freeman, where she lives today. Karen and her husband Stewart have three grown daughters, Chelsea, Carissa, and Chandra and their growing families have added much joy with the arrival of grandchildren. Karen is a member of the Peace Christian Reformed Church in Menno. In her free time, you can find her enjoying a good book, golfing, cooking, gardening and spending time with family and friends.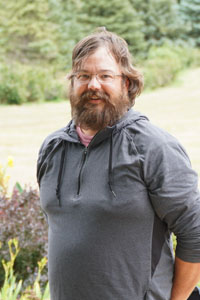 Nathan grew up in Freeman, South Dakota and attended the University of South Dakota for his bachelor degree in political science, before farming full-time in East Freeman.
His family includes his older brother, Eian, his Mom, Audrey, and housecat, Pumpkin. Nathan has many hobbies: sound engineering, video production, golf, music and guitar, farm maintenance, and tech support for the broader community.
Nathan's favorite activities at Freeman Academy are coaching golf and participating in Fine Arts programs and events.