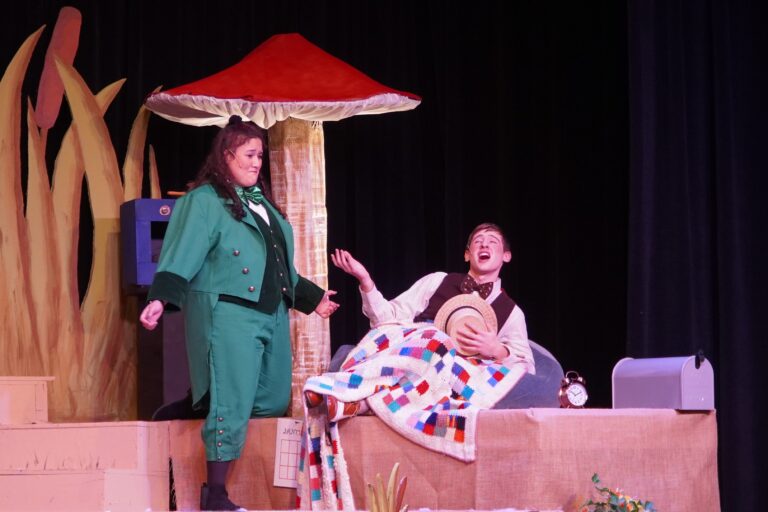 Dramatic performance has always played an important part in the Freeman Academy experience.
During alternating years, students participate in an auditioned play or a high school musical. Students may also take a class
on the fundamentals of theater, where they prepare for and participate in regional and state One Act play competitions.
Alternating with the theater class is Film Appreciation, where students study the basic elements of film production,
watch and review classic movies, and create a short movie of their own. In all of these, our students
learn to bring stories to life in their own distinctive fashion.