FREEMAN ACADEMY   ACCREDITATION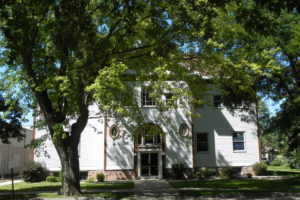 Music Hall
Built in 1903, the Music Hall is the oldest building on campus. Most of the Creative Arts classes are held here, including vocal music, theater, music theory, and jazz class. It is also home to the visual arts department.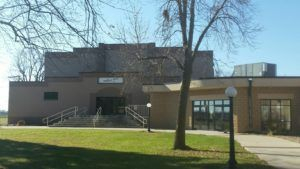 Pioneer Hall & Dining Hall
Pioneer Hall includes an auditorium-gymnasium, dining hall, and stage area with theater dressing rooms. Numerous plays, concerts, games and community performances are held here every year, including the annual Schmeckfest musical.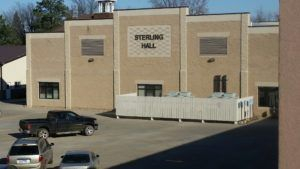 Sterling Hall
Dedicated in March 2008, Sterling Hall is the newest building on the Freeman Academy Campus. It features a gymnasium and the instrumental music department.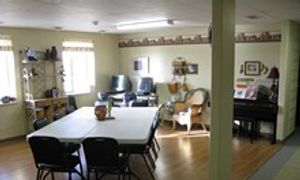 On-Campus Housing (Frontier Hall)
Frontier Hall is home to many international students and students who come from a distance to experience life at Freeman Academy. Six suites are available, with up to two students per suites. A communal dining area and living/game room are also part of the dorm setting. Click on Dormitory above for more information.

Heritage Hall Museum & Complex
The Heritage Hall Museum Complex is located on the south side of the Freeman Academy campus on the southwest edge of Freeman. The general exhibit of 24,000 square feet features more than 10,000 items including pioneer tools, transportation vehicles, farm equipment, pioneer household items, antiques and native wildlife displays.
The Heritage Hall Museum Complex includes four restored buildings that were important or typical in the local history – the Ludwig Deckert Pioneer Home, Diamond Valley School, Bethel Mennonite Church and Johannesthal Reformed Church.
The museum is open six days a week Memorial Day through Labor Day; from 11 a.m. to 4:30 p.m. Tuesdays through Saturdays and from 1 p.m. to 4:30 p.m. on Sundays. It is also open by appointment by calling 605-925-7580 or 1-888-595-9755. Heritage Hall Museum welcomes individuals and larger groups. School and tour groups are encouraged to arrange for one-of-a-kind guided tours through the museum. Admission is $5 for adults, $3 for grades 1-12. Preschool is free. Group rates are available. Requests for more information can be sent via e-mail to museum@freemaninfo.com.
Heritage Hall Archives is also home to an archive of more than 10,000 books, periodicals, documents and photos pertaining to the local heritage, which is primarily German and Scandinavian in origin. The major cultural groups are Hutterite, Low German and Swiss Mennonites, and to a lesser degree, Heilbronn, Schwabisch and Kassler. The archives preserve two 17th century Luther translations of the Bible and a 1780 German edition of the Martyr's Mirror which are priceless documents.
The archives are open from the second Sunday of May to the second Sunday of October on Wednesdays and Sundays from 2 p.m. to 4 p.m., and by appointment; call 605-925-7580 or 1-888-595-9755. Requests for more information can also be sent via e-mail to archives@freemanmuseum.org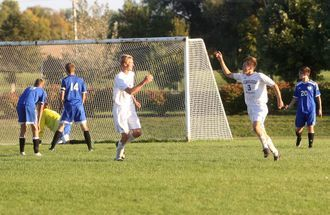 Soccer Field
Freeman Academy's soccer program has a history of excellence in achievement and commitment. The support soccer receives in the school and community is evidenced by the Varsity's 2008 2nd place finish in the state soccer tournament.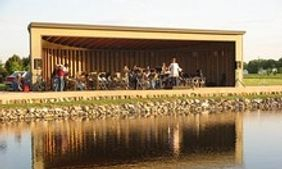 Prairie Arboretum, Amphitheater & Visitor's Center
A part of the FA campus has been transformed into a sprawling 40-acre area of trees, native grasses, flowers, ponds and more than a mile of walking paths that present the natural environment and context of the community. The Prairie Arboretum Visitor Center, adjacent to both the museum and arboretum, serves as a meeting venue for groups.
The area is available for FA classes to use for various activities and also welcomes community visitors.  A fishing derby for youth is held each year on the third Saturday of June, sponsored by community members.
The ground floor of the dormitory (Frontier Hall) houses a fitness center including treadmills, ellipticals, stationary bikes, stair stepper, weight machine and free weights.  It is open to anyone in the public at a monthly charge, 24 hours a day with a pass key.  Interested persons can contact the Freeman Academy business office for membership fee information.