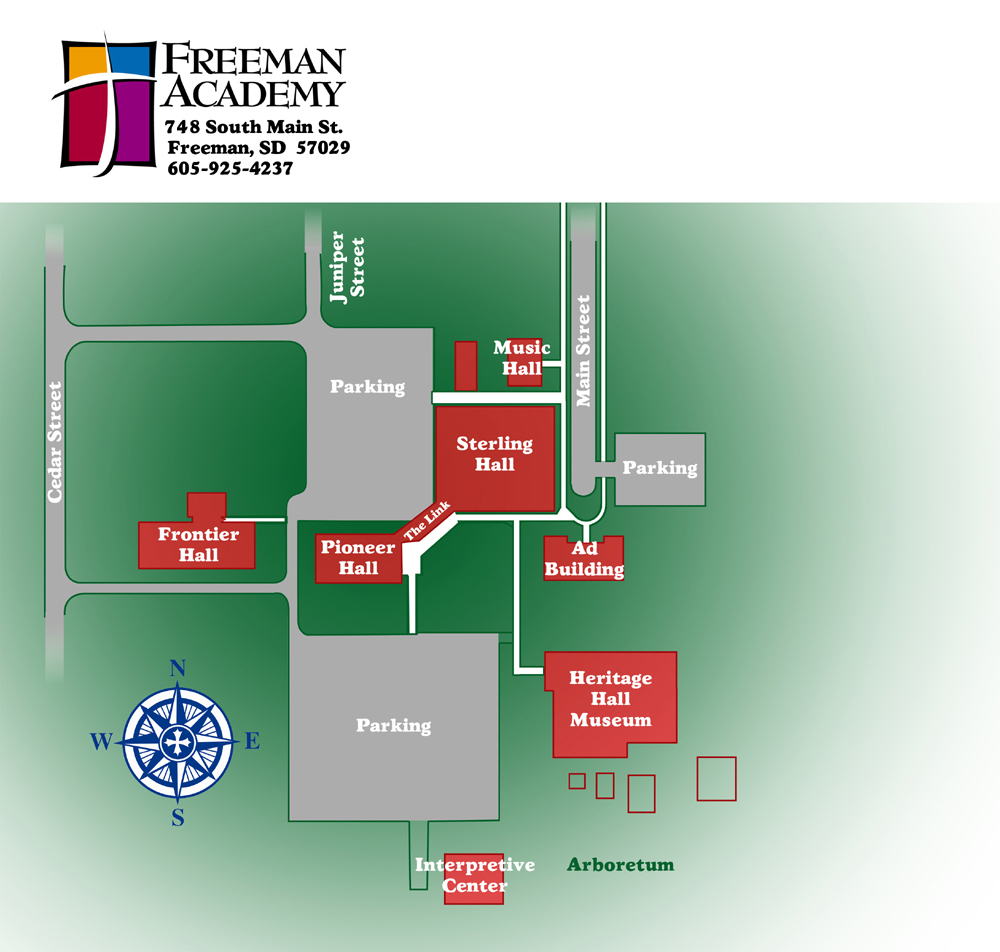 Freeman Academy is proud of our 'community within a community'. Our campus sits on the southwest corner of town where it overlooks the corn fields and rolling prairie of Freeman, SD.
Fall leaves and spring buds greet students when they step into the sunshine to walk between the historic buildings for classes. Two gyms accommodate multiple sports and the dining hall seats 300 for special events like the nightly German buffet at Schmeckfest.
Frontier Hall welcomes international and domestic boarding students and the little feet that fill Little Blessings Daycare and Learning Center on weekdays. Children dangle fishing lures in the Prairie Arboretum pond in the summer, while students and neighbors enjoy the walking trails and rose garden. There's more! Take it all in when you visit.
Learn more about
our campus buildings