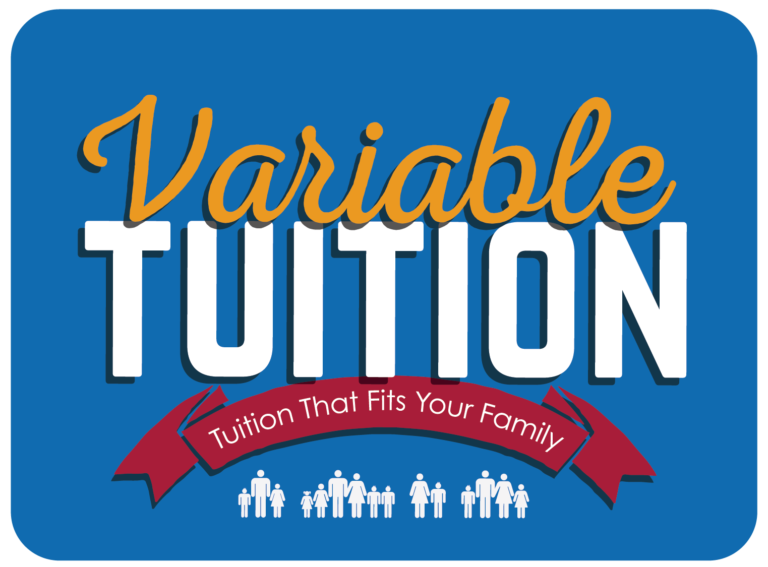 Freeman Academy is committed to making quality Christian education affordable for families,
regardless of their financial situation. We realize tuition is not one-size-fits-all.
Variable Tuition customizes the tuition amount to each family's unique situation:
 finances, number of children, single parent, and so on.
TUITION INCLUDES:
The cost of instruction

Textbooks

Science lab materials

Field trip

Sports transportation

Choir and band formal wear, Yearbook

Athletic uniforms,

Computers – tablets – laptops

Tuition for the next school year
What about transportation fees?
Variable Tuition can extend to fees for the Yankton shuttle.
This will be determined on a case-by-case basis.
Who can apply?
Prospective or enrolled families unable to pay full tuition.
How do families apply?
In the spring, interested families can setup an online account with the TADS assessment service.
TADS (Tested And Designed by Schools) is a confidential service for independent schools
across the U.S. that develops a financial plan for each family and sends
a recommendation for an appropriate tuition level.
Families must complete a TADS application each year to qualify for Variable Tuition.
There is a $30 per family charge for this service.
ITEMS NOT INCLUDED:
Music lessons
Special tutoring
Athletic team shirts for casual wear
Lunch
Freeman Academy participates in the National School Lunch Program applications are provided during the application process.