A note from Karla Rupp,
The Freeman Academy 1-3 classroom creates a unique community where every student is able to access learning materials independently, even if each person may be accessing it at a different place, in a different way. Students bring different skills, backgrounds, and interests in a mixed-age group environment. Experiences and lessons are customized for each student so they are doing a mixture of work to their learning level and listening to key points they will be able to utilize in future lessons.
Sometimes they are working individually on an activity that supports them where they are. 
Sometimes they are working collaboratively in a partnership where they can learn together, as well as practice communication skills.
We have worked hard to create a classroom dynamic where students know that each person is unique and so are their learning styles. No matter what age we are, we need to recognize others abilities in a positive way. It also allows for each student to recognize their own growth with life skills, and for them to develop the ability to interact with others who are in need of help or those who can help them, in a Christ-like way. 
~Karla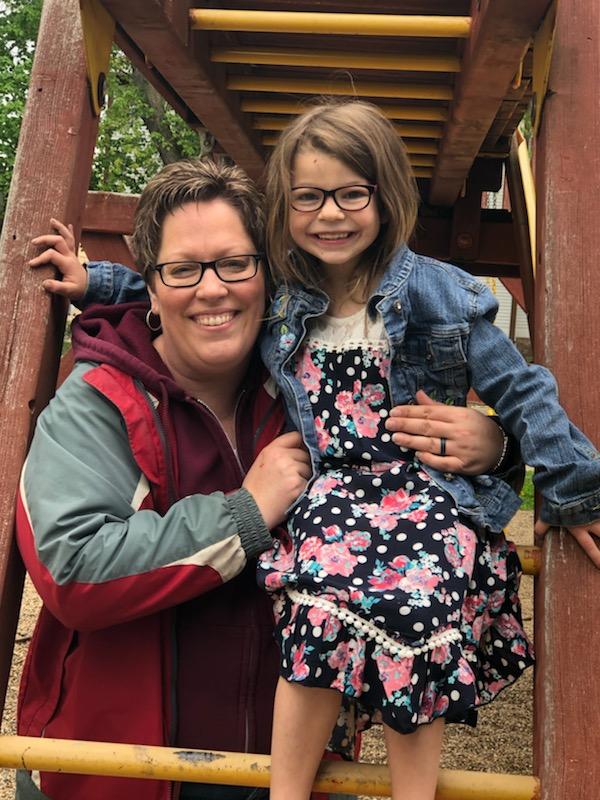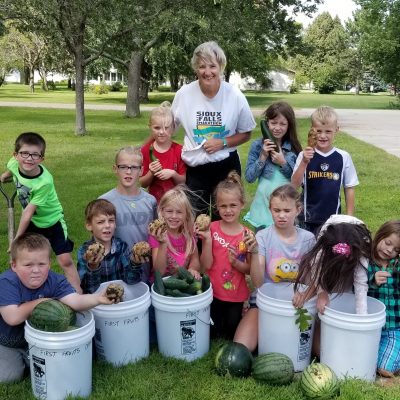 Freeman Academy Elementary students will be hosting a matching funds raffle in conjunction with Shane Vetch / Modern Woodmen. 
The goal was to raise at least $500 that will be matched, so that the total proceeds of $1000 can be donated to benefit Little Blessings Daycare.
The winning raffle ticket holder received a Tasty Traditions Food Basket, that contained Community Garden Produce picked by the grades 1-3 students, in conjunction with Suzanne Koerner.  Produce included 10 lbs. potatoes, 4 melons, 2 lbs. green beans, 2 green peppers, 4 lbs. tomatoes, 2 onions, and 1 doz. sweet corn.  In addition, the food basket had 3 packages of Schmeckfest Sausage, and 2-dozen Cheese Pockets made by grades 1-3 students, in conjunction with Susan Schrag.
This project brought in $2,107.67 + $500 matching grant provided by Shane Vetch/Modern Woodmen equalled a grand total of $2,607.67. 
The additional pennies were donated by one of the first grade students from her very own piggy bank.
We love how this community has been a part of our huge success toward this project. Thank you!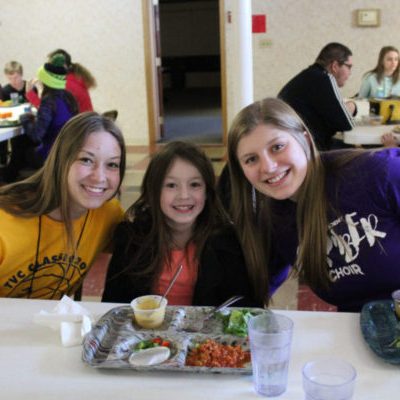 In an effort to build strong community at Freeman Academy, every year high school students volunteer one lunch period per month to be a "Buddy" to a 1st grade student. This partnership often extends into other activities throughout the school year, such as the All School Retreat, where often the "buddies" swim together.
Every school year, the Lunch Buddy relationship not only gives the younger students a chance to get to know and be mentored by the older students, it also provides them an opportunity to show their heart to others by way of sharing out special cards, Valentine treasures, Art projects, and more, to their special high school friend.
After lunch, the cross grade level pairs head to the playground where they engage as a full group in physical activities.  The 1-3 students appreciate this time spent with the upper classmen, and look forward to it each month.  On non-Lunch Buddy days you will find high fives happening between these age groups because of the bonds that have been fostered through the 1-3 Lunch Buddy Program.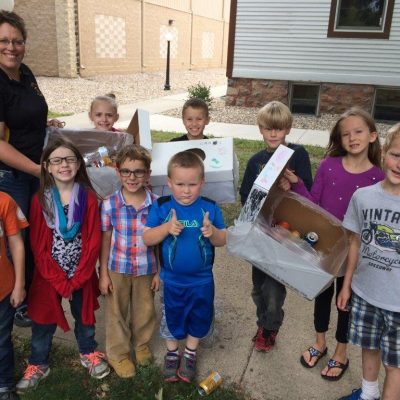 Grades 1-3 will continue our Aluminum Can Drive this school year.  These funds have benefited our sister school in Puerto Rico after the hurricane, our local Salem Home (Assisted Living Center) as they look to a rebuild, and now our efforts will go toward another great recipient – Servant Hearts Clinic. They are currently working toward a goal to offer free health care to pediatric patients in Yankton, SD.
For this effort, the 1-3 class will be partnering with Larson's Landing RV park, owned by Doug Larson.  Cans from the RV Park are being collected on a weekly basis and will be added to any cans that are donated from FA families, staff, and the larger constituency.  
The cans will also be used to teach academic lessons to the 1-3 students, when applicable. If you have cans to donate now or in the future, please contact the school to let us know you will be dropping these off at the Maintenance Shed in the Link parking lot on Freeman Academy's campus. Once there are enough cans to make a trip to recycling, grades 1-3 and I will announce the proceeds total donation that will go to Servant Hearts Clinic.
Many thanks to all who continue to contribute to this 1-3 creation care service project.