20 Year Faith Legacy Driven By Teens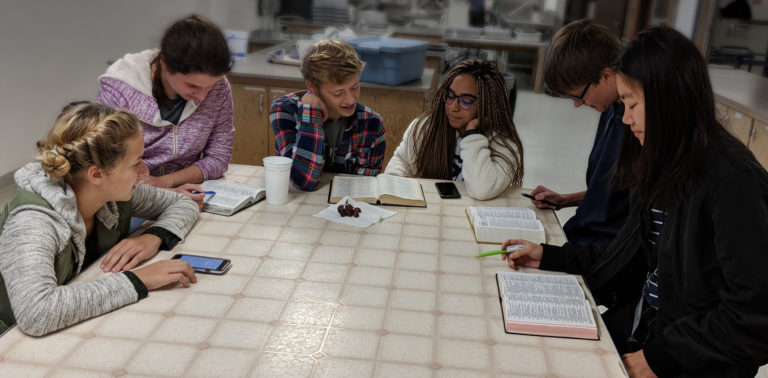 How often does anything last 20 years? Let alone a ministry organized and led only by students. 
Since Freeman Academy high school students first organized a Bible study group in the late 1990s, the leadership baton has been faithfully passed down teen to teen. This year seniors Luke Allison and Jessica Qiao Sun will carry on the legacy.
"Our hope is to help students have a better understanding of God's relationship with us and to reflect that in our lives," Allison said.
While Freeman Academy students have Bible classes every day, this study provides an opportunity to process their faith with just peers.
"It's encouraging when friends share their faith," Sun said. "It makes me want to trust God more."
Sun and Allison have tailored the study to student needs and end each session with prayer requests and prayer.
FREEMAN ACADEMY   ACCREDITATION